Managing Directors Message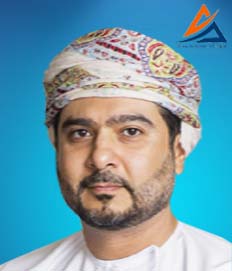 Aknan Investment Company aims to provide bespoke financial products and services designed to achieve the financial objectives of It's investors & shareholders and to stand the challenges of an ever-evolving market.
Our business model aims to capitalize on emerging investment & market opportunities through leadership & independence in structuring exclusive accessibility. The core attributes of our business model are designed to provide flexibility in sourcing attractive investment opportunities, freedom to invest without hindrance, and versatility to changing market conditions.
Our long term goals revolve around strategically expanding our client base with a diverse mix of domestic and regional investors. We are distinguished from our market peers by uncompromised honesty and commitment towards investors and shareholders. The principals of trust are embedded in the foundation of our responsibilities and relationships, and adhered to by all members of our team.
In light of providing quality services and products, Aknan Investment Company strives to expand the number and size of investment funds structured and managed by the firm through unique offerings. With the aim of optimizing our capabilities in various asset classes, sectors and geographic areas, we will continue to develop our expertise and range of products to achieve the investment ambitions of our shareholders and investors.
We perceive an abundance of opportunities to source high-quality investments that stand the test of different economic climates and achieve targeted rates of return. A focus on value creation in conjunction with the strength of our balance sheet, flexibility of our financing model and the robust support of our shareholders equips our team with the ability to take advantage of a large array of opportunities. With the unified interests and synergies of our stakeholders, a streamlined decision-making process, and the combined efforts of our team, Aknan Investment Company is destined to stimulate innovation, creativity and entrepreneurship.
We are confident that we have established a strong investment management company characterized by high flexibility and in-depth investment acumen to achieve stable and rewarding results for our shareholders and investors for many years to come.
Qais Mohammed Al Yousef